Tuesday, November 11, 2008
Posted by

KhaosCat
at 8:35 PM
No comments:


I have been both super busy and SICK!!
I have 4 jobs and I work from home so its hard to get thinks done in a fast fashion. I also have a Autoimmune Disease that can flare up and make me miserable and useless to the world. I also have the 3 kids and they can be a lot.
I have not had any time or energy to craft and I am so upset about that.
I am doing the Bazzar Bizaar on November 30th w/ my fellow SFetsy members and I need to make some stuff and get organized. I wanted to post a few pictures and show off some of my newer/old stuff.
Make sure you come buy my both at BIZ BAZ!!!!
Posted by

KhaosCat
at 8:22 PM
No comments:


Friday, August 22, 2008
Hi! Welcome to my new blog.
My name is Casey Harvey I am an artist, mother and animal lover.
I started this blog so I can share all my craft adventures with the world. I sell Vintage things also because I am a huge lover of the old and classic.
I will be doing a antiques and art show on Sept. 1st Labor Day.
http://www.cottagejewel.com/
its in Danville CA if anyone wants to come by and say hi.
I wanted to promote a really great family business they are fellow Bay Area residence and I just love there stuff plus they have very cute kids. They are a husband wife team known as small threads please check them out.
http://www.shopsmallthreads.blogspot.com/
.
Please check back often I will be blogging daily.
Peace and Happiness to all who read.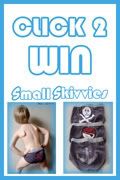 Posted by

KhaosCat
at 12:23 PM
No comments: